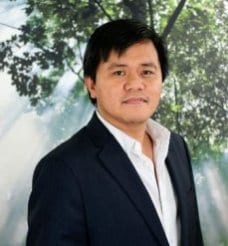 Chester Jay R. Tolentino, PT DPT
"The focus of my practice is to set up a happy environment for patients. I motivate patients to improve their function through teamwork. I give them the proper treatment and explain their conditions. Through the years of my practice, I make it a point to treat people with care. I'm willing to listen and give attention to my patients' needs. I believe that the most important in healing is to feel that you are taken care of."
Dr. Chester Jay R. Tolentino, born and raised in the Philippines. He obtained his Physical Therapy degree at Emilio Aguinaldo College, Philippines. He took his doctorate at Dominican College of Blauvelt. Moreover, he is a member of the Kinesio-Taping Association, and a Certified Nutrition and Wellness Consultant. He is skilled in Orthopedic & Sports Physical Therapy, Car Accidents, Workers Compensation, and Manual Therapy.
His passion leads him to do community services too. He conducts lectures on the importance of physical health to people. He also points out the importance of exercise and proper nutrition. Besides, he also received awards as an Outstanding PT from the Filipino American Communities.
He continues to enhance his skills by learning and reading. He deepens his knowledge to improve patient care and render the best treatment.
He loves reading books, fishing and spends time with his wife and three sons. His priority in life is God, family, and community!
Contact Dr. Chester directly at drchester@ctphysicaltherapycare.com.