Physical Therapy in Woodside NY
---
CT Physical Therapy Care in Woodside, New York, is the primary place we have set up since 2013. Our location is at 52nd Street corner Queens Blvd, and a block away from 7th Train 52nd Station. You can also visit our office via Q32 and Q60 buses. We are only three short blocks to Sunnyside, New York.
We built our dreams and foundations in this place. Our mission is to perform the best physical therapy care we can. Our joy lies in seeing our patients happy and improve their lives.
We are here to listen to your needs, and we will work as a team for you to have a wonderful experience in our office. Our door is always open for you.
Come and visit us!
Personal Injury Related
---
Personal injury in an accident involves physical, mental, and emotional pain. It will be best to have a team of experts to recover your condition and facilitate your claims. First, you need to see a doctor expert in injury to help you heal. Next, visit a physical therapist to manage your pain and regain your strength. You should focus on your health first.
You also need to have someone to take care of your claims. Victims involved in vehicle accidents, property injuries, and work-related injuries often get denials. Without legal help will only add to your worries. Your lawyer will work to seek your compensation.
CT Physical Therapy Care will help you recover your health and write a good medical report. We will coordinate with your lawyer and doctors for you to get the best care and guidance. Your recovery is our priority.
You need a dedicated therapist to regain your condition. Injured workers need hardworking doctors!

Functional training is crucial in sports. Our therapist helps recover your function and improves your skills.

A car accident can be disabling and painful. Our therapist will helps manage your pain and recover your active life.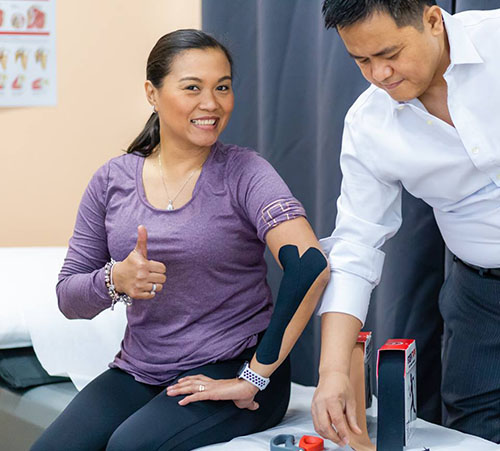 Woodside Staffs At Your Service
---
Our staffs are highly committed to serving you. We ensure that you get the best for trusting us to give you care. It is our top priority for you to have a wonderful experience in our office. Excellent care is our focus and gives us joy.
We want you to feel at home and relaxed every time you visit our office. If you have concerns, please feel free to tell us because we are willing to help you. Our objective is for you to get better and relieve your pain.
Welcome to our office, and we wish you all the best!